Global Brand and Style Guide | Amazon Prime
▪ Set creative direction for global launches of new Prime benefits and programs. Led a team of designers to execute and deliver on branded solutions that moved Prime from a grouping of benefits to a lifestyle brand.
▪ Initiated the international Prime lifestyle photo program, art directing global photo shoots on-site in US, Japanese, German and UK markets. This work grew our lifestyle image bank and evolved our brand story.
▪ Designed Amazon Prime's first worldwide brand standards, style guides, scalable visual patterns and Prime-branded packaging tape for Amazon Prime. These included brand tenets, rules of use, illustration style and lifestyle photography standards.
▪ Worked across teams, global leads, executive leadership and third party vendors to create guides, assets, copy and imagery that scale across teams, offerings and locations.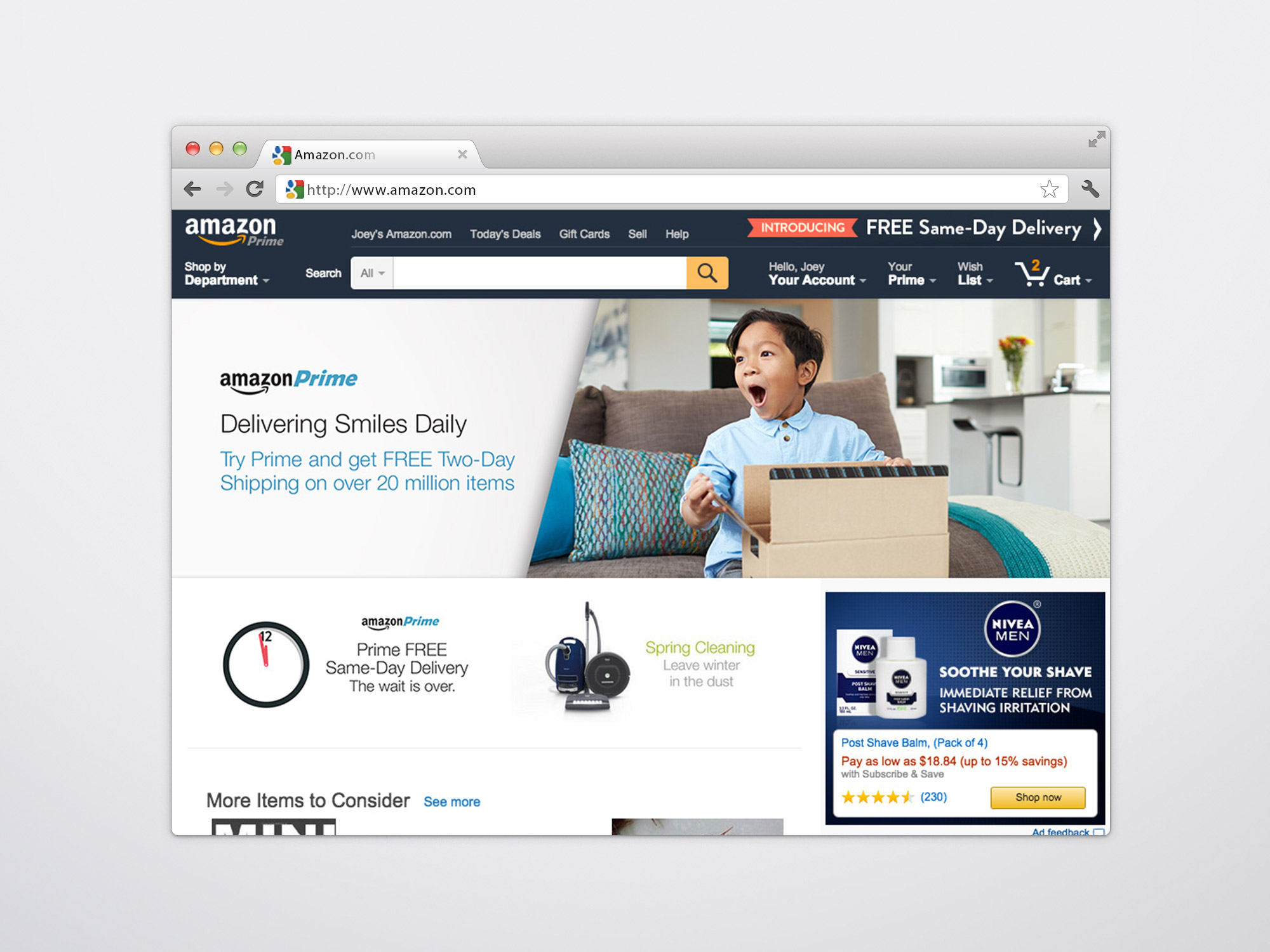 Amazon Prime Membership - Discover Your Benefits
Amazon Prime Membership - Prime Music
Amazon Prime Membership - Prime Photos
Amazon Prime Membership - Prime Video